About Us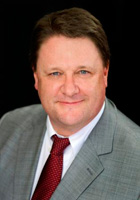 Ewen McConchie, Director
B Econ, Grad Dip Sociology, MBA
Ewen is an experienced facilitator, mediator and advisor with over 15 years active involvement in business process improvement and resolving operational problems and workplace conflicts within large organisations ranging from publicly listed corporations to local, state and federal government agencies.
Ewen's background includes employment in corporate HR roles, as a full-time IR advocate and as a union official in both the aviation and public sectors.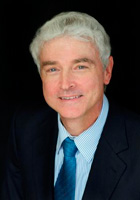 Clive Thompson, Director
BA (Hons) LLB
Clive is a lawyer and accredited mediator, arbitrator and facilitator. He has been engaged in major workplace change and dispute resolution initiatives at both enterprise and industry level in Australia and overseas. He has been admitted as a solicitor of the Supreme Court of New South Wales and attorney of the High Court of South Africa.
Clive is a former arbitrator of the Workers Compensation Commission of New South Wales and former senior commissioner of the South African Commission for Conciliation, Mediation and Arbitration.
He is the co-author of Thompson, Barrett & O'Dowd The Collaborative Workplace Option - Interest-Based Bargaining, Consultation and Problem-Solving: A Guide for Parties and Practitioners (SiberInk, 2018) - available online as an e-Publication through Amazon, Dymocks and Google Books, and in print form through
Other Specialists
Depending on the nature and scale of the assignment, CoSolve regularly draws on the expertise of other specialists with whom we have close working relationships. These include:
Laurence Boulle AM
BA, LLB, PhD
Laurence is an accredited mediator under the National Mediator Accreditation Scheme. He has a background in legal practice and was formerly Professor of Law at Bond University, where he founded the Dispute Resolution Centre. He is a former chair of both the National ADR Advisory Council and the Mediator Standards Board.
Laurence is well-published in the dispute resolution field, and is the author of Mediation - Principles, Process, Practice. He runs training workshops for lawyers, tribunal members, judges, community organisations, public sector officials and universities. His main mediation expertise is in the areas of -
General commercial law
Workplace disputes
Institutional and organisation conflict
Franchising and retail leases
Voluntary organisations and not-for-profits
Michael Johnston
BComm (Hons) UNSW; Cert IV TAE, Associate Fellow Australian Institute of Management
Michael has extensive experience with public and private corporations in the education, water, petro-chemical, construction and finance sectors.
His career spans four decades in which he has specialised in Human Resource management notable for innovative practices such as:
Workplace reform at ICI
Remuneration and broadbanding at Sydney Water
Industry-wide strategic interventions at CIDA
Innovative organisational architecture and work organization at Westpac
He is accredited in the Vital Smarts programs Influencer and Crucial Conversations and is also an accredited Search Conferencing facilitator.
Peter Bartos
BEng, Masters Analytical Pschology, GradDip Adult Ed, Dip Mgt, Cert IV TAE, PNC
Peter is a broad-based organisational development professional with over 25 years experience in facilitating organisational change initiatives ranging from organisation-wide executive strategies to frontline-line projects.
Key areas of his expertise are:
Business Strategy Development and Business Culture Change facilitation
Systems and Process Development and Improvement
Business Restructuring
Team Building
Project Management
Learning & Development
Performance & Career Management
He supports organisations and individuals through coaching, career counselling, facilitation of group work, organisational interventions to resolve workplace problems (including Search Conferencing) and training for skills development (including Influencer and Crucial Conversations).